If you are a regular with Kit Radar, you will find our Discover section. This section is for really interesting gadgets that we feel will go down a storm in the UK, and have something really innovative, once they have been released.
We have had 100's of people asking about the release of this Smart Scale by Actofit. 
The reason is that it is the first to measure 11 different bodily parameters, as follows:
BMI
Physique Rating
Metabolic Age
BMR
Muscle Mass
Body Water
Visceral Fat
Skeletal Muscle
Weight
Fat Free Weight
Subcutaneous Fat
Bone Mass
The other great thing, if you look at this comparison chart, is that it is one of the most affordable.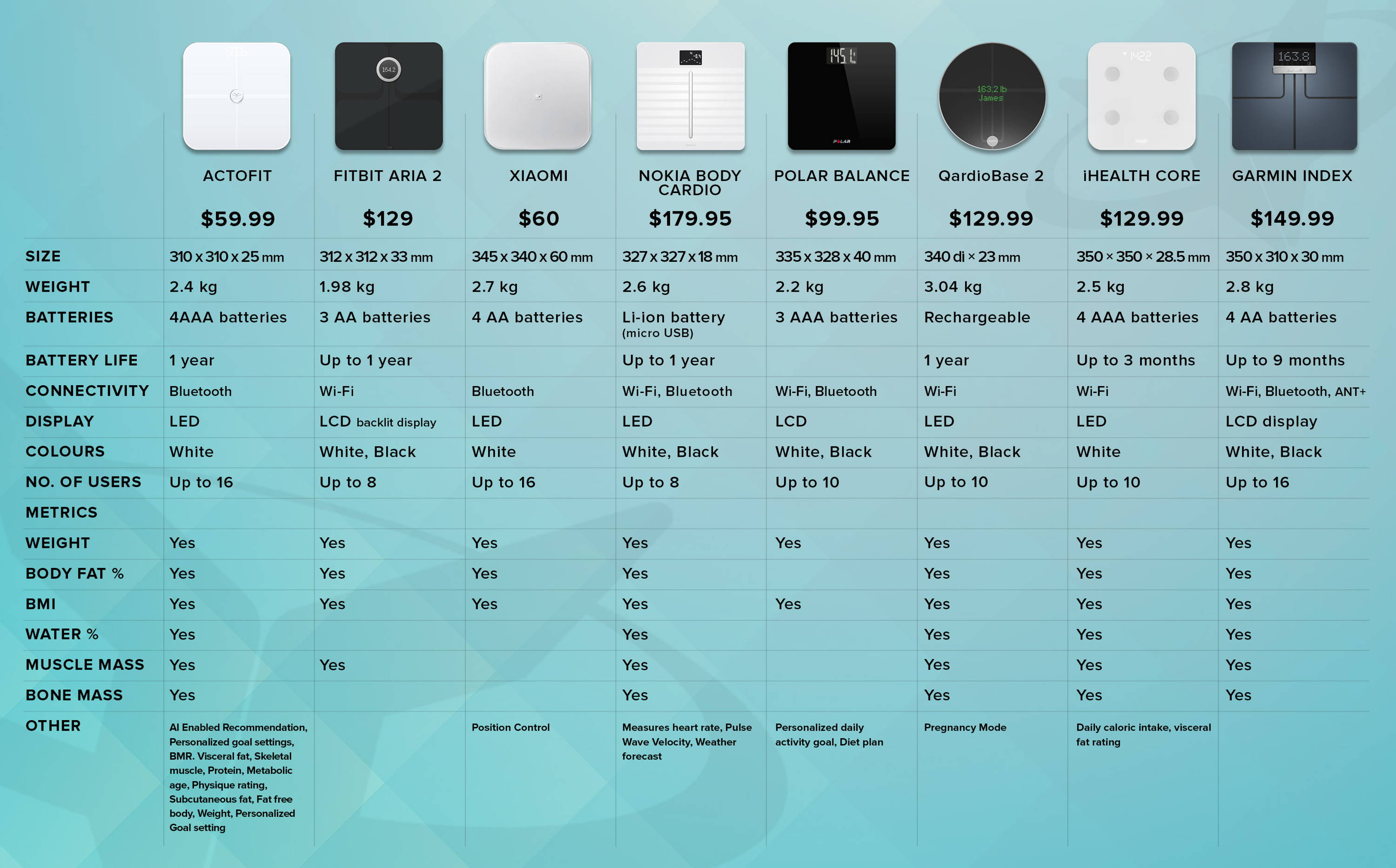 So, we have some good news!
Actofit have recently completed the design of the Smart Scale and Kit Radar are the first to offer the Scale for sale in the UK!
But, we have some bad news!
Only 20 are available for purchase
If you want to be one of the first simply contact us using the email below to let us know.
Good luck!